Address
1570 South 1st Ave, Suite I
Iowa City, IA 52240
If you are taking the bus, you will want stop 7124 (Eastdale Plaza).
Directions from Interstate 80: Take exit 249 toward Iowa City (this is a left if you are coming from the east/Quad Cities). This is Herbert Hoover Hwy, which will turn into Rochester Ave.
Turn left on First Ave. This is at a stoplight, and Hy-Vee DrugStore is on this corner.
The First Avenue Building will be on your left, just after Wendy's.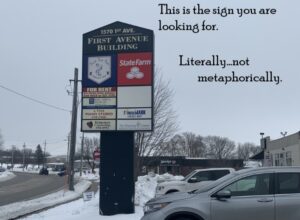 There are three doors – mine is the middle one (Door #2). If you're facing it, the door is to the left of State Farm (helpfullly labelled "Door #3"). Sorry, the sun is bright and I am not a photographer.


5. When you enter, you'll see mailboxes, a copier, and a round table. Turn left at the restrooom…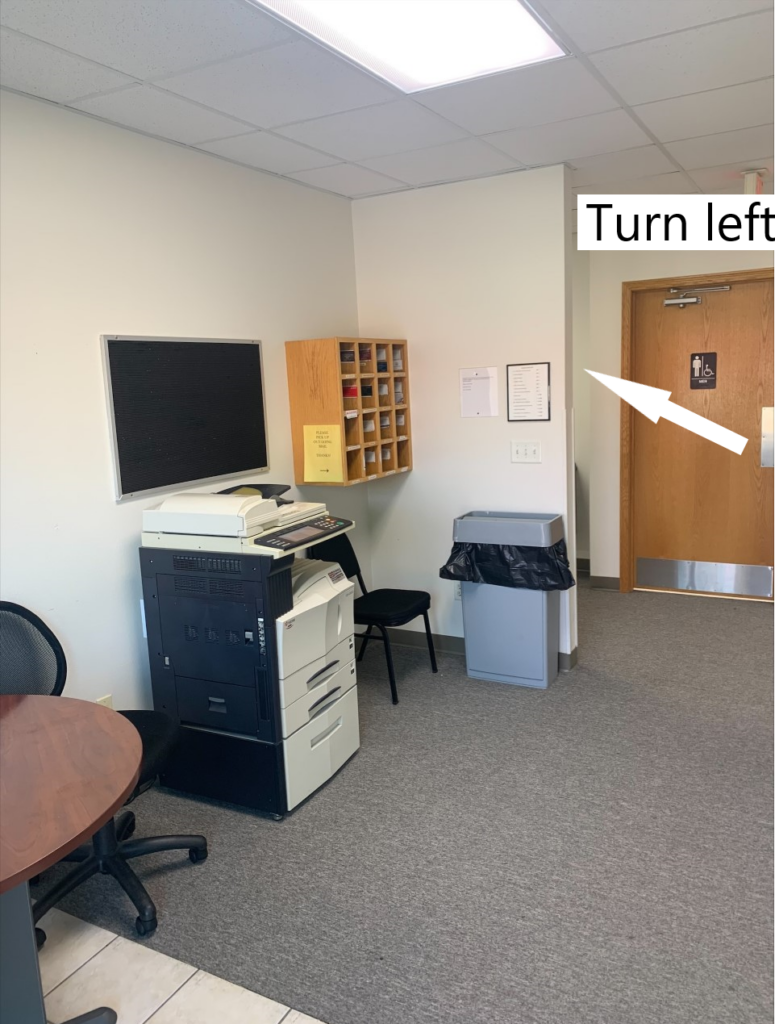 …and you will see this door on the left. If it is closed, it's actually easier because it has my name on the door.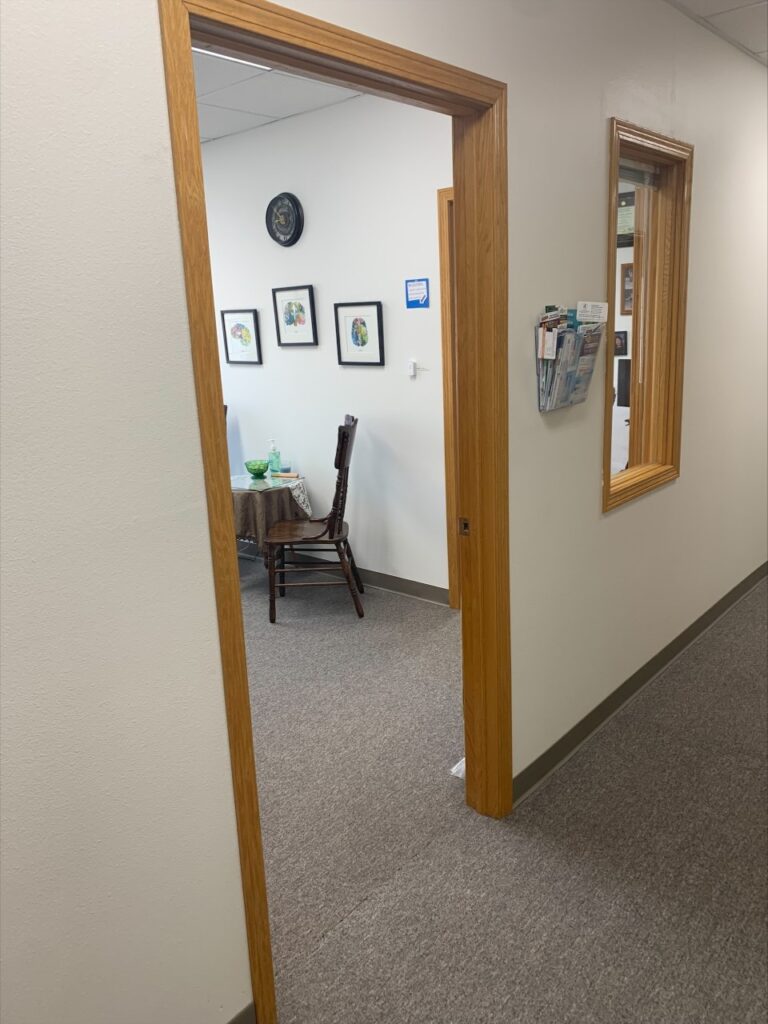 This is my waiting area. Please come in, have a seat. Feel free to grab a coloring book, borrow a book, or play a game. There are also a bunch of laminated sheets on top of the bookshelf that are educational and/or therapy exercises. (Waiting for your visit is a great time to add to your coping skills!)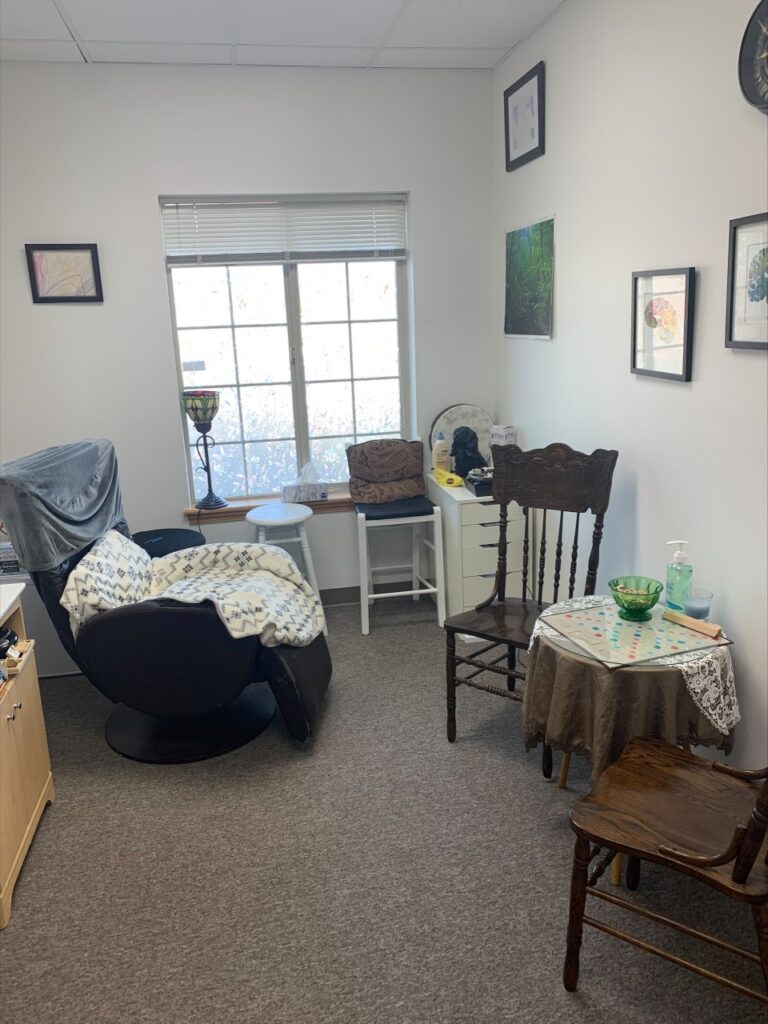 If this door is closed, have a seat wherever you'd like. If it is past your appointment time, please ring the doorbell (it is the small white box to the left of the door). There is a doorbell because my telehealth headphones are noise-cancelling, and I will probably not hear you if you knock.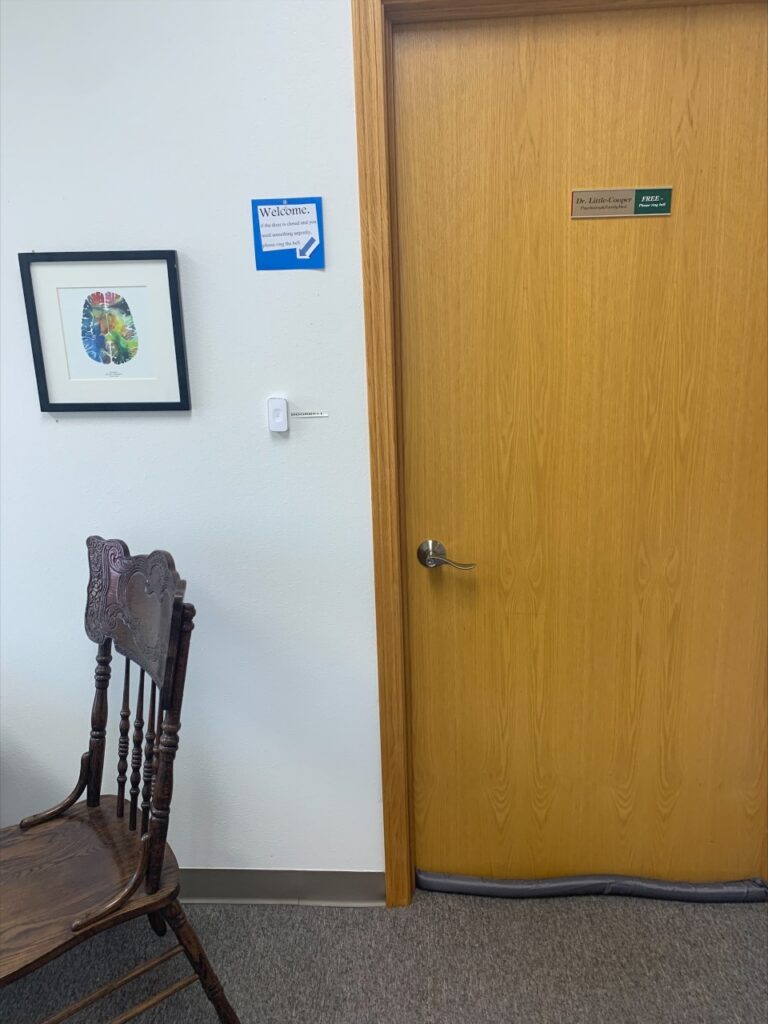 Hours
By arrangement. Most visits are Monday–Friday, 8:30AM–4:30PM.